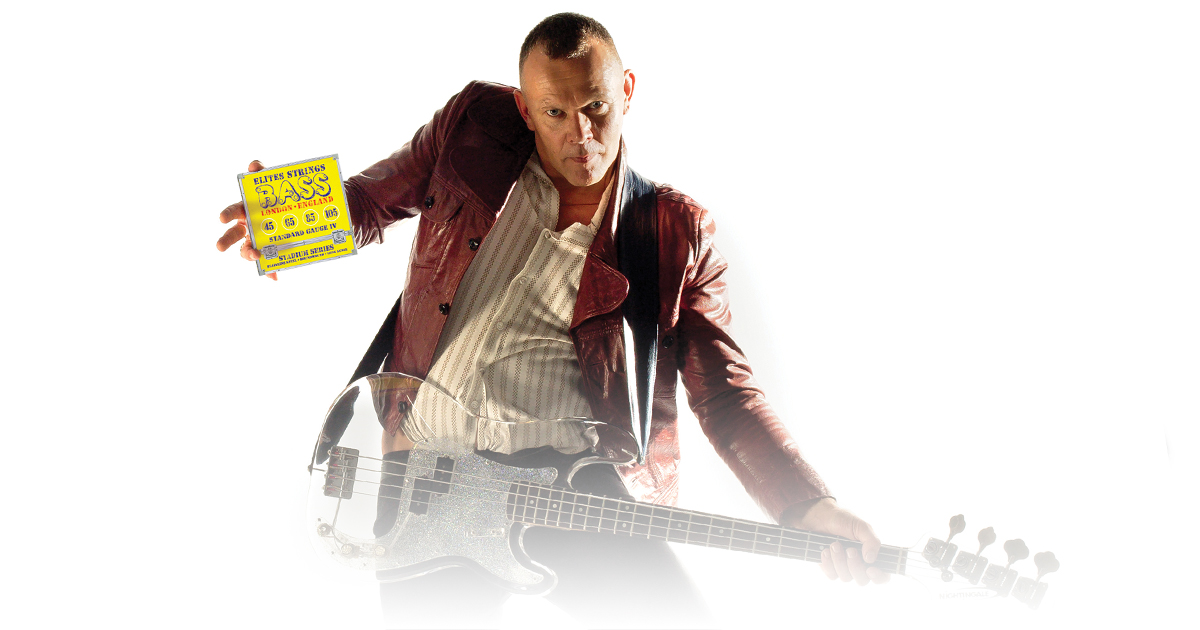 ELITES INTERNATIONAL ARTISTS
After 30 years in the business, the Bass Centre continues to support, and be supported by, a huge worldwide community of professional players who recognise the quality, durability and performance of the Elites range of superior quality bass strings.
Many of these artists have been Elites users for many years (some since the launch of our original stainless steel roundwound Stadium Series way, way back in 1986) and it is through their loyalty, communication, and feedback that we have been able to strengthen and broaden the range with the addition of Player Series nickel wound and Acoustic Series phosphor bronze sets.
Most recently, we have responded to customer demand with Peter Hook and Danny Thompson approved custom sets, the Groundwound Series — as used by Mani on the 2016 Stone Roses arena tour — and our hugely popular Detroit Flats, now the string of choice for a whole new generation of players.
From familiar faces and veterans of advertising campaigns over the years, to a host of fresh, young four-string gunslingers, here's a tribute to those who loudly and proudly PUT THE BASS IN with Elites Strings.