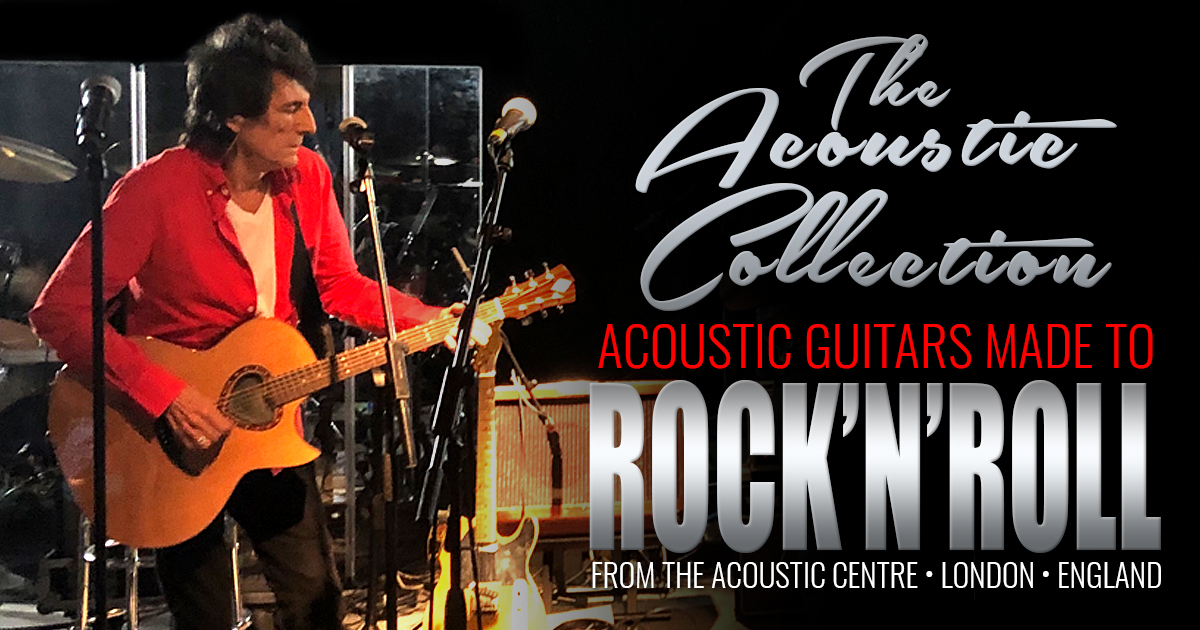 A compelling, affordable choice for all modern acoustic musicians
The Acoustic Centre presents a brand new range of pro-grade, electro-acoustic instruments featuring seasoned tone woods, cool, classical stylings and premium quality Fishman electronics. With their striking period appointments, this distinctive quartet is clearly inspired by instruments from a more polite age, but the rugged build quality, uncompromising tonal response and thoroughly up-to-date Fishman pickup system make these guitars perfect for today's road warriors — Everyone, from blues wailers, heartland singer songwriters and full-on country blasters to edgy indie rockers, alt-folk troubadours and power pop balladeers will find a model to suit them here.
"For the price, it's an absolute bargain, and frankly, we're tempted to place an order. If that won't convince you, we don't know what will." — Sam Wise, Acoustic Magazine
The four stylish variants, each sporting superb, all solid wood construction and an astutely balanced tonal response, are designed to deliver superb natural acoustic sound in any unplugged setting, from coffee bar to festival field. For the additional demands of modern high volume, high definition performance environments, the Fishman under-saddle pickup and on-board preamp ensure excellent reproduction whether you're tearing it up on stage or tracking in the studio.
Acoustic Collection
Worldwide Export Price:
£495.83
UK Price: £595.00 inc. 20% VAT
---
Acoustic Collection
Worldwide Export Price:
£495.83
UK Price: £595.00 inc. 20% VAT
---
Acoustic Collection
Worldwide Export Price:
£495.83
UK Price: £595.00 inc. 20% VAT
---
Acoustic Collection
Worldwide Export Price:
£495.83
UK Price: £595.00 inc. 20% VAT
ACOUSTIC COLLECTION ARTISTS