Shopping With The Bass Centre
The Bass Centre, London, England is committed to great customer service which - as bass players ourselves - is backed by a hands-on, working knowledge of all of our products.
In our 30 year history we've had some very distinguished clients (Mark King, John Entwistle, Marcus Miller, Guy Pratt, Norman Watt-Roy, Pino Palladino, Stuart Zender and Gail-Ann Dorsey amongst many, many others) and we are committed to ensuring that, regardless of what you buy or how much you spend, you will get the same great service that our professional customers get.
Here you will find comprehensive information about our sales, order processing & customer support program, as well as details about how we are committed to protecting your online security & personal privacy.
If you have any further questions about our products and services, please contact us by e-mail or telephone.
And so the anxious wait on news from the final, fraught round of Brexit negotiations is over!!
On Christmas Eve, British Prime Minister Boris Johnson and European Commission President Ursula von der Leyen announced that a Trade and Cooperation Agreement between the United Kingdom and European Union had been reached.
Although this means that additional customs tariffs will not be levied on goods sold into the European Union, the UK will still be leaving the Single Market and Customs Union at the end of the so-called 'transition period' on December 31st, and accompanying changes to the way that British companies supply customers in the EU will come into force.

Change to the rate of Value Added Tax (VAT) on purchases made by EU customers

Introduced to the United Kingdom in 1973 as a condition of joining the European Economic Community (EEC) - from which the EU evolved - VAT on goods and services has become a major source of tax revenue (approx. £120 billion per annum) and will remain in effect for domestic acquisitions.
However, from January 1st, the supply of goods to consumers and businesses within the EU will be considered 'export' and will be zero rated for UK VAT.
Customers in the EU should therefore refer to the tax-free export prices advertised throughout the BMG website.
Customers are however advised to contact the tax authorities within their own country to see if import VAT will apply to their purchase.
​MORE INFORMATION WILL BE PROVIDED AS SOON AS WE HAVE CONFIRMATION FROM THE RELEVANT GOVERMENT AUTHORITIES.
Secure Ordering
All Bass Centre sales transactions are processed by Barclaycard ePDQ Essential - a robust, world class system for online card transactions that provides you with a fast, efficient payment solution and the complete assurance of 128 bit end-to-end SSL encryption.


Once you have have finalised your purchase choice on the Bass Centre website and proceeded to the checkout, you will be transferred to a dedicated hosted page where your payment will be processed.
Payment is accepted by Visa, Visa Electron, Visa Debit, Mastercard and Maestro cards.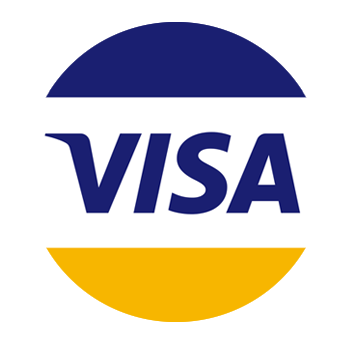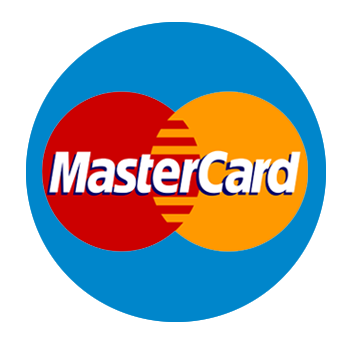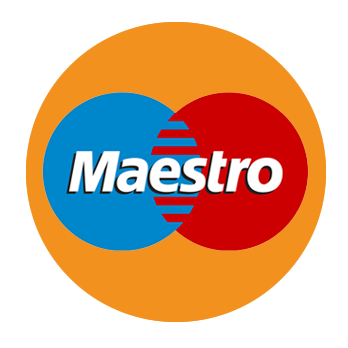 Once the checkout procedure is complete, you will be returned to the Bass Centre website for confirmation that your order has been received.
Please note that for maximum security, we do not retain your credit card details.
Unsuccessful Online Payments
If, for whatever reason, authorisation has not been successful, please refer to your card provider for clarification as we will be unable to provide you with further details.
Additional information for customers in the United States of America
Many banks and credit unions in the USA apply an AUTOMATIC BLOCK to any foreign transactions, so customers are advised to contact their bank in advance to check the status of their account and, if necessary, arrange for any such block to be temporarily lifted and avoid the transaction being declined.
Pricing & Currency
As a United Kingdom based company, all Bass Centre sales transactions are processed in UK STERLING and all product prices are displayed in this currency by default.
UK/EU Price
By law, our standard prices are displayed inclusive of UK sales tax (20%) which applies to all orders dispatched to countries within the European Union.
Export Price - Save 20%
All orders shipped OUTSIDE of the EU are exempt from UK domestic sales tax.
Customers in the United States Of America, Australia and Worldwide should therefore refer to the EXPORT PRICE displayed on each product, which includes a 20% discount on all purchases.
Currency Display
For the benefit of our customers in Europe and the USA, prices can be displayed in EURO or US DOLLARS by clicking on the corresponding flag icons at the top of each page.
Whilst these values are updated in real time to reflect the prevailing mid-market exchange rate, customers are advised that these prices should be used as a GUIDELINE only, as we cannot guarantee the exchange rate that your bank or credit card provider will apply when processing your payment.
Your bank or credit card provider will almost inevitably apply a less preferential exchange rate and, in some cases, may levy an additional surcharge for purchases made in a foreign currency.
We advise that customers contact their bank, credit union or credit card provider for clarification of their policies.
Payment Methods
Online payment is accepted by Visa, Visa Electron, Visa Debit, Mastercard and Maestro cards.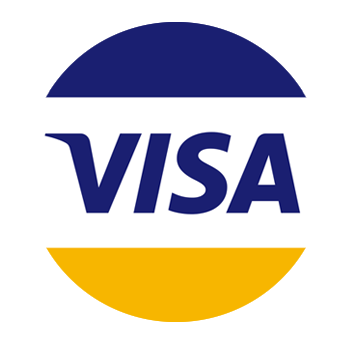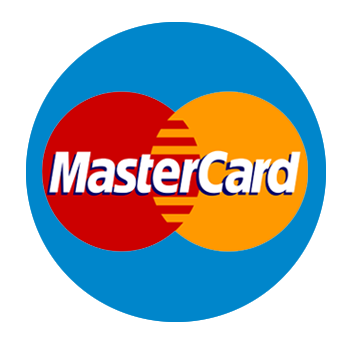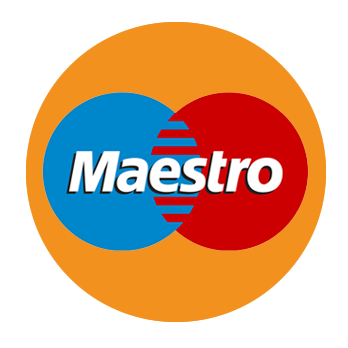 If it is more convenient to do so, customers are invited to contact the Bass Centre sales team by telephone to complete their credit card purchase on +44 [0] 1276 453 079.
The Bass Centre/House Music sales office is open Monday through Friday, 10am - 5:30pm UK TIME.
If you do not have access to a credit or debit card, payment can also be made by direct bank transfer. Please note that payment by this method for orders valued under £30.00 will incur an additional £5.00 processing fee.
If you do not have access to a credit or debit card, payment can also be made by direct bank transfer.
To obtain bank routing instructions for the House Music group (incorporating the Bass Centre, Acoustic Centre and Brian May Guitars), please click the button below and complete the online form.
Please note that we currently do not accept payment by PayPal.
Please note that we do not offer extended credit terms, stage payment plans, or cash-on-delivery options.
Order Processing
If all of the contents of your order are in stock we endeavour to ship orders within 3-4 days. Orders placed over the weekend are usually processed the following Monday.
If there are any problems processing your order you will receive an email or telephone call from our customer service team advising you as soon as possible.
If your order contains any products that are not in stock you will be contacted by a member of our service team with a supply date.
When your order is despatched you will receive an email to notify you, along with the details of he delivery service used and a tracking number, where applicable. You can then track the progress shipment by clicking on the tracking number on the orders page in the "My Account" area.
Order Cancellations
You can cancel your order at any time before despatch.
In addition, you may return any order of despatched goods - in their original packaging - within 7 days of receipt.
Please note that our terms and conditions do not affect your statutory rights.
UK Shipping
Shipping is charged at cost to all UK destinations.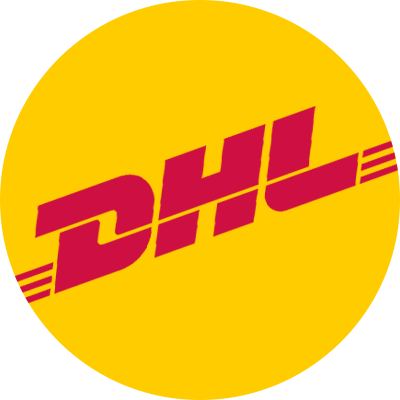 UK orders including instruments and/or cases are shipped via DHL with tracking numbers provided at time of despatch. Standard delivery time is 48 hours.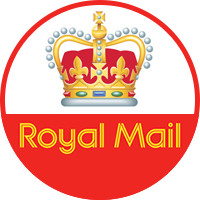 Accessories, hardware, strings, electronics and apparel are despatched via Royal Mail with tracking numbers provided where applicable. Please allow 3-5 working days for delivery.
European Shipping
Shipping is charged at cost to all European destinations .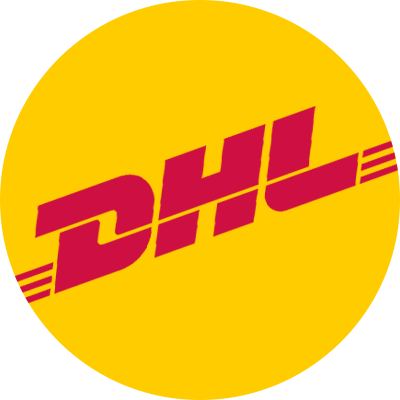 Orders including instruments and/or cases are shipped via DHL. Standard delivery time is 2-3 business days, depending on exact destination. As soon as orders are prepared for despatch, customers will receive a confirmation email and an online tracking number, allowing them to monitor the progress of their delivery every step of the way.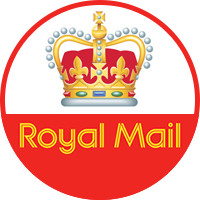 Accessories, hardware, electronics and apparel are sent via DHL or Royal Mail with tracking numbers provided where applicable. Please allow 7-14 days for delivery to most mainland destinations
International Shipping
Shipping is charged at cost to all international destinations.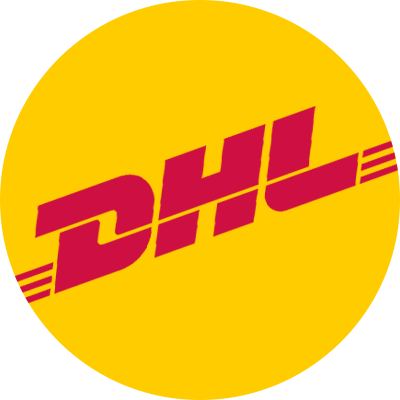 All orders including instruments and/or cases are shipped via DHL. As soon as orders are prepared for despatch, customers will receive a confirmation email and an online tracking number, allowing them to monitor the progress of their delivery every step of the way.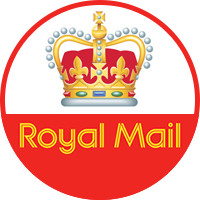 Orders of accessories, hardware, strings, electronics, apparel and smaller items are despatched via DHL or Royal Mail with tracking numbers provided where applicable.
A Note for International Customers
Please be advised that you will be responsible for the payment of any and all import taxes, duties and customs clearance charges relevant to your country.
For further details, we strongly suggest that you contact the customs agency applicable to your location for clarification of import tariffs.
Customers in Argentina, Brazil, Chile & Korea
For customs clearance, a valid Tax ID Number in either of the following formats is required :
Preferred : 13 digit Personal Customs Clearance Code (PCCC) - eg. P123456789012
Alternative : 8 digit birth date using format YYYYMMDD - eg. 19901231
Warranty Policy
All new Bass Centre products carry a 12 month warranty against any manufacturing faults. All used or ex-demonstration items carry a 3 month warranty.
Goods returned will be inspected by our own, dedicated on-site engineer and will be replaced/repaired during this period if a manufacturing fault is found.
Returns & Refunds
Should you wish to return anything bought from us, you may return unwanted items within 7 working days after the day of delivery with the following stipulations :
Items should be returned with the original packaging as received complete as sold and in as new, re-saleable condition, complete with all components, manuals and accessories
If the packaging is to be opened to examine the product/s, we advise that it is done so without damaging the packaging or the product/s in any way and must be re-packaged as received
If the product returned is not in fully resalable condition or the packaging is damaged, we reserve the right to refuse a refund on the item, or deduct up to 20% of the original selling price from the refund amount. This does not affect your statutory rights
Any refund given will exclude outgoing delivery costs
Return shipping and all return costs are the customer's responsibility
Before returning a product, please let us know either by phone or by email
Goods must be returned within 7 days from authorisation
We are unable to accept returns of unwanted, non-faulty items after 7 days
Please note that the following items cannot be returned/refunded :
Custom instruments and/or goods ordered specifically to meet a customer specific requirements
Contact products such as all microphones and in-ear systems
Downloadable software products
Privacy Policy
This privacy policy sets out how The Bass Centre and its parent company House Music Ltd. use and protect any information that you may give The Bass Centre when you use this website.
The Bass Centre is committed to ensuring that your privacy is protected. Should we ask you to provide certain information by which you can be identified when using this website, then you can be assured that it will only be used in accordance with this privacy statement.
By using the Bass Centre website, you signify that you agree with the terms of our current Privacy Policy as posted here.
The Bass Centre may change this policy from time to time by updating this page. You should check this page from time to time to ensure that you are happy with any changes. This policy is effective from 8th April 2007.
If you do not agree with any term in this Statement, please do not provide any Personal Information on this site.
As used in this Privacy Statement, "Personal Information" means personally identifiable information such as your name, street address, telephone number, credit card information, screen name and email address. The site you entered may collect some or all of these types of Personal Information.
When you supply Personal Information at this web site, we will use it for the express purpose for which it was collected (i.e. for the purposes of shopping on the site). It may also be used by us to send you information or offers about our goods or services which we believe may be of interest to you, or to invite you to participate in market research. At any time, however, you may opt out of such future contact by unsubscribing from our newsletter which is achieved through editing your account details.
We will not release your Personal Information to any third party for any use whatsoever, unless required to do so by law, or by search warrant, subpoena or court order.
Cookies - files or pieces of information that are stored by your browser on your computer's hard drive - are used by The Bass Centre to track your unique session during your visit to our web site, for purposes of maintaining the shopping basket and processing your order.
Most browsers are initially set to accept a cookie. If you'd prefer you can set yours to refuse cookies or to alert you when cookies are being sent. Refusal of cookies at the site you enter will result in an inability to use the site effectively.
Please note : You must have cookies enabled in your web browser to use this website.
What we collect
We may collect the following information :
Name and job title
Contact information including email address
Demographic information such as post code, preferences and interests
Other information relevant to customer surveys and/or offers
What we do with the information we gather
We require this information to understand your needs and provide you with a better service, and in particular for the following reasons :
Internal record keeping
We may use the information to improve our products and services
We may periodically send you promotional emails about new products, special offers or other information which we think you may find interesting using the email address you have provided.
We may use the information to customise the website according to your interests.
Personal security
We are committed to ensuring that your information is secure.
In order to prevent unauthorised access or disclosure we have put in place suitable physical, electronic and managerial procedures to safeguard and secure the information we collect online.
How we use "cookies"
A "cookie" is a small file which asks permission to be placed on your computer's hard drive. Once you agree, the file is added and the cookie helps analyse web traffic or lets you know when you visit a particular site. Cookies allow web applications to respond to you as an individual. The web application can tailor its operations to your needs, likes and dislikes by gathering and remembering information about your preferences.
We use traffic log cookies to identify which pages are being used. This helps us analyse data about web page traffic and improve our website in order to tailor it to customer needs. We only use this information for statistical analysis purposes and then the data is removed from the system.
Overall, cookies help us provide you with a better website, by enabling us to monitor which pages you find useful and which you do not. A cookie in no way gives us access to your computer or any information about you, other than the data you choose to share with us.
You can choose to accept or decline cookies. Most web browsers automatically accept cookies, but you can usually modify your browser setting to decline cookies if you prefer. This may prevent you from taking full advantage of the website.
Links to other websites
Our website may contain links to enable you to visit other websites of interest easily. However, once you have used these links to leave our site, you should note that we do not have any control over that other website.
Therefore, we cannot be responsible for the protection and privacy of any information which you provide whilst visiting such sites and such sites are not governed by this privacy statement.
If you are concerned, you should exercise caution and look at the privacy statement applicable to the website in question.
Controlling your personal information
You may choose to restrict the collection or use of your personal information in the following ways...
Whenever you are asked to fill in a form on the website, look for the box that you can click to indicate that you do not want the information to be used by anybody for direct marketing purposes
If you have previously agreed to us using your personal information for direct marketing purposes, you may change your mind at any time, either by clicking the "unsubscribe" link on any Bass Centre newsletter, or by contacting us by e-mail directly with your request.
We will not sell, distribute or lease your personal information to third parties unless we have your permission or are required by law. We may use your personal information to send you promotional information about third parties which we think you may find interesting if you tell us that you wish this to happen.
If you believe that any information we are holding on you is incorrect or incomplete, please write to or email us as soon as possible. We will promptly correct any information found to be incorrect.