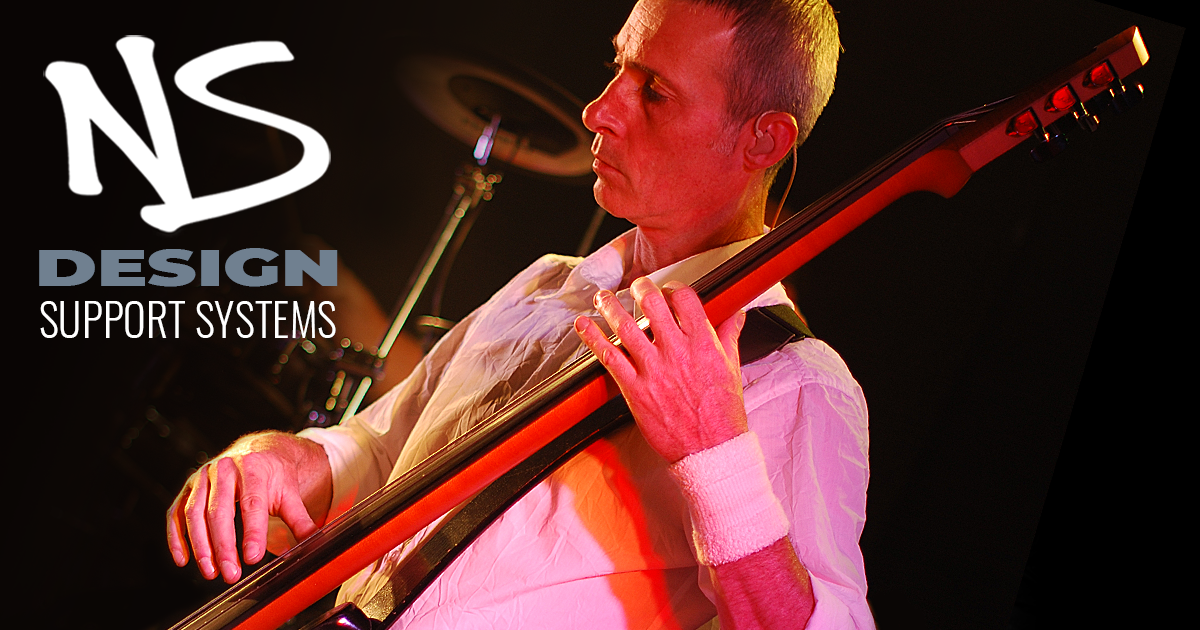 NS Design concert instruments benefit from a number of different support options that dramatically enhance their already extensive range of expression and performance freedom.
NS Double Bass, Cello and Omni Bass models all share a common, universal mount that is compatible with a variety of interchangeable stand and strap systems designed to maximise the individual musician's versatility and mobility.
For NS Violins and Violas, there is also a choice of adaptable shoulder and chin support units engineered to provide ultimate comfort and flexibility.
The Largest Stocks & the Best Prices in Europe
With exclusive UK representation and decades of dedicated brand knowledge, the Bass Centre offers superlative customer service and comprehensive stocks of all NS Design instruments at the best prices in Europe, as well as FREE SHIPPING to the United Kingdom and selected EU mainland destinations.
NS Design

Worldwide Export Price:

$286.91

UK Price: $344.29 inc. 20% VAT

NS Design

Worldwide Export Price:

$198.63

UK Price: $238.36 inc. 20% VAT

NS Design

Worldwide Export Price:

$95.64

UK Price: $114.76 inc. 20% VAT

NS Design

Worldwide Export Price:

$345.76

UK Price: $414.92 inc. 20% VAT

NS Design

Worldwide Export Price:

$139.78

UK Price: $167.73 inc. 20% VAT

NS Design

Worldwide Export Price:

$132.42

UK Price: $158.90 inc. 20% VAT

NS Design

Worldwide Export Price:

$176.56

UK Price: $211.87 inc. 20% VAT

NS Design

Worldwide Export Price:

$235.41

UK Price: $282.50 inc. 20% VAT

NS Design

Worldwide Export Price:

$73.57

UK Price: $88.28 inc. 20% VAT

NS Design

Worldwide Export Price:

$198.63

UK Price: $238.36 inc. 20% VAT

NS Design

Worldwide Export Price:

$154.49

UK Price: $185.39 inc. 20% VAT

NS Design

Worldwide Export Price:

$116.23

UK Price: $139.48 inc. 20% VAT