Guitar & Bass Magazine Loves The NS Radius Bass
Sunday, 30 March 2014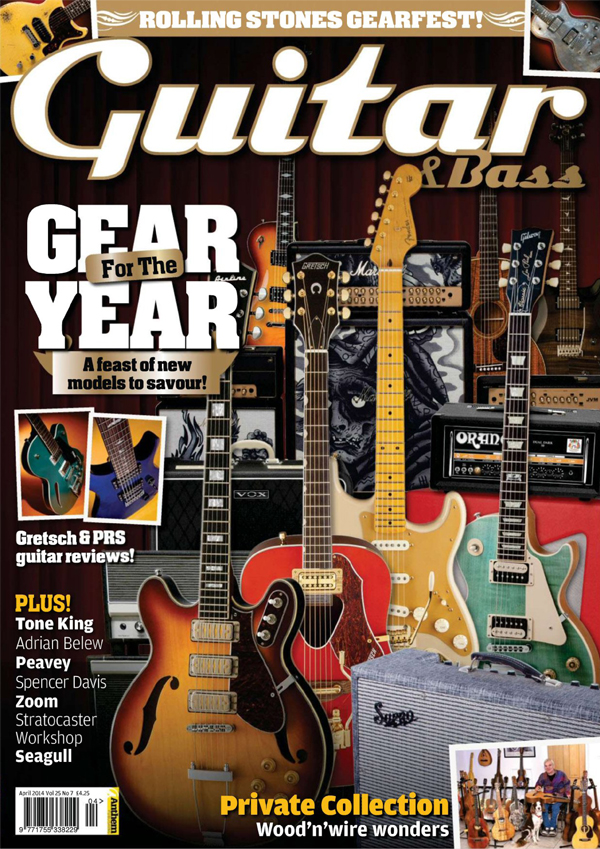 In the April edition of the UK's essential monthly instrument bible, Guitar & Bass Magazine, the NS Design CR5 Radius Bass - the game changing new instrument from Ned Steinberger - garners a whole heap of praise from resident bass guru, Gareth Morgan, and scores an amazing 90% rating.
Gareth loved the 5 String Radius' ergonomic design and perfect balance, the amazing arsenal of sounds available from the integrated NS Polar/EMG magnetic pickup system and on-board active electronics and - of course - the "fantastic" new self-clamping tuning system.
"NS took their time putting the CR5 together, and they haven't wasted a single millisecond"
"It's a wonderful instrument that manages to look cooler than a headless bass has any right to... the piezo/magnetic pickup melange produces effectively three basses - a bit of an animal with the magnetics, more polite and refined when blended or earthy and thudding in piezo mode"
"Of course, the price tag is up in the professional echelon, but we think it's worth every penny"
Click on the cover to read the full review >>>